It was only after I returned from Ghana that I understood the logic behind the women's custom of walking in single file. Even when there is plenty of space, they can be seen striding along, one behind the other, invariably with large basins of 'something' on their heads. In one case a woman balanced a Singer sewing-machine as she skirted the waves, making her way along a beach between villages. What magic – and what strength.
The Shadows of the Sun
So it was while rereading Ryszard Kapuscinski's brilliant and enlightening book, The Shadows of the Sun (1998), that I understood. I quote: "…in the past there was no wheeled transport on this enormous continent… A paved road is something new in Africa, at most decades old. ..Instead of roads, there were trails, usually shared for people and cattle alike. This age-old system of paths explains why people here are still in the habit of walking single file, even if they're travelling along one of today's wide roads. It explains, too, why a walking group is silent – it is difficult to conduct a conversation single file."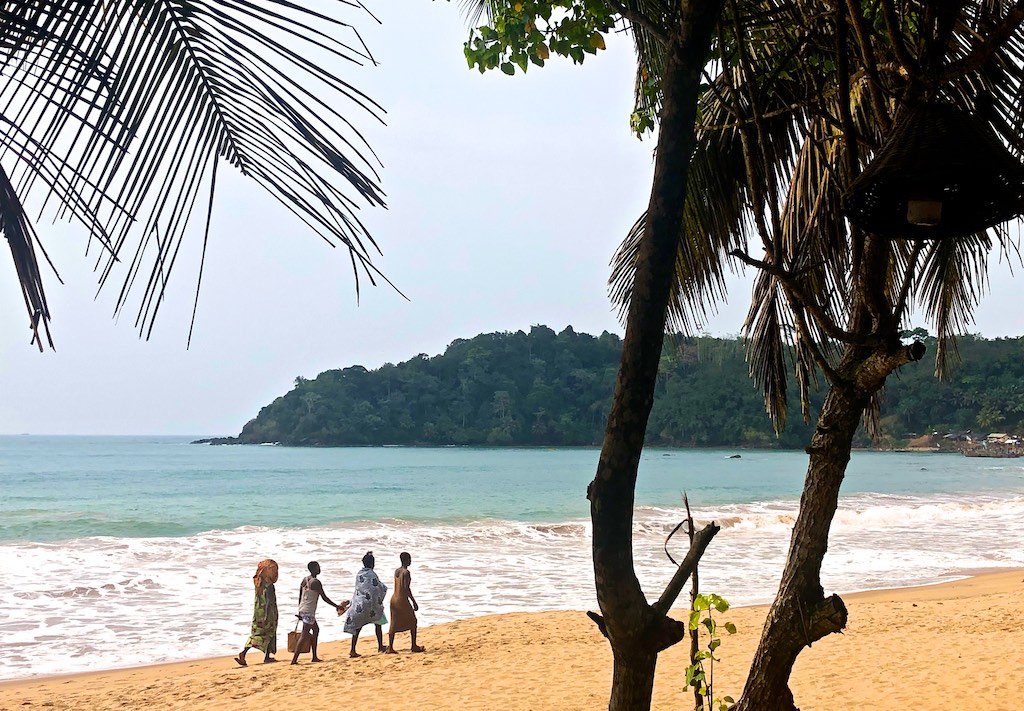 That explained it! Because as we bumped along the pitted backroads of western Ghana on motorbikes, in cars or even, at one point, in a rare tuk-tuk, we kept passing these statuesque figures. Above all, it was on the beautiful beach of Ezile Bay that I had the time and mental space to observe a regular flow of women walking along the beach. And yes, in single file.
There is something so special about these hardworking women – whether selling smoked fish, dressmaking on their Singers or cooking up street food. When you address them, back comes a big smile and a willingness to engage, however little English they speak. And that is despite my inability to say more than Akwaaba (hello / welcome) in Twi, the most common of dozens (hundreds?) of tribal languages.  And those tin basins on the head start young…
Polygamy
Does their extreme fortitude date from colonial days and the horrors of the slave trade? For centuries Ghanaian women, if not being shipped across the Atlantic, were raped, treated as sex slaves or occasionally married while held in forts along the coast? Or is this strength a reaction to the ancient tradition of polygamy – and machismo of many men?
The Ghana Constitution (last amended in 1992, the fifth version since independence in 1957 when Ghana was the first nation in Africa to shake off colonial ties) gives women equal rights yet, as in many countries of the world, disparities remain legion – whether in education, health or work. And according to a 10-year old report, nearly one quarter of women in rural areas are in polygamous marriages. There's much more detail in this Wikipedia entry here.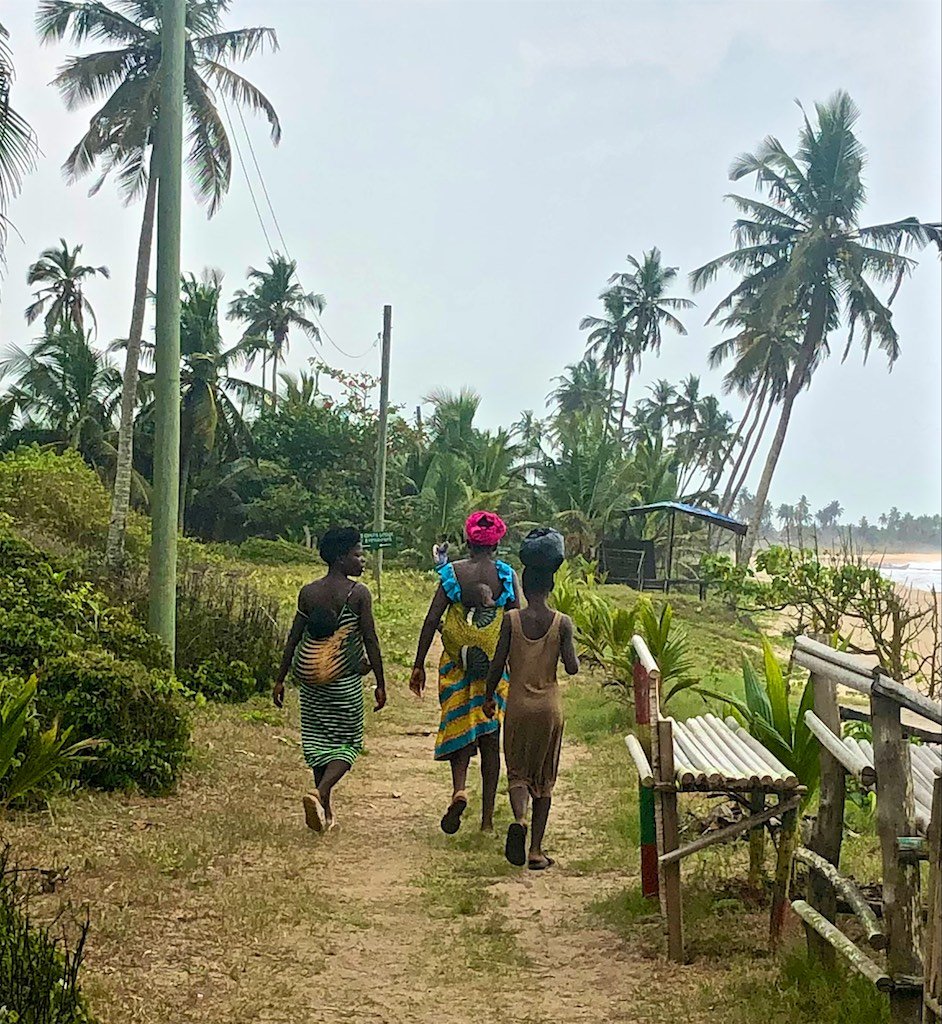 Meanwhile I can only but admire their strength and resilience. For a much fuller historical and contemporary picture, I highly recommend Yaa Gyasi's Homegoing.