I'd completely forgotten the young, easy-going character of Montpellier, that sunny city where I lived exactly 50 years ago. As a student on a year abroad from university during the heady early 70s, it was not just to perfect my French but also an excuse to live it up. Balmy climate, litres of pastis and wine, good-looking Frenchmen, Gauloises, beaches near at hand – it was bliss. It also made a huge contrast to England, at the time tunneling through a depressing era of strikes and inflation.
Much has changed since then; high-tech has blossomed, and students, now numbering 75,000, flock here from all over. Architecturally, the first 'modern' intruder was the much vaunted Antigone quarter – a neo-classical product of the 1980s by the Spanish architect Ricardo Bofill, mainly pedestrian. Seeing it en passant from the airport bus was enough for me.
In the centre, the only place that stood out in my hazy memories was the Place de la Comédie, Montpellier's massive nerve centre flanked (inevitably) by Haussmann buildings, a late 19th century theatre at one end, an elaborate fountain in the middle and a line-up of café-terrasses.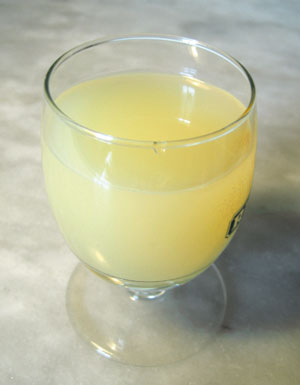 And oh joy, tucked into one corner was the very same bar-café where I would meet up with friends for multiple apéros (aperitifs) on the terrace – the Café du Théatre. They were usually pastis, that milky yellow aniseed drink famed throughout the Mediterranean (read my piece on Spanish anis here).
Heading into the Ecusson quarter
Another change are the trams that criss-cross the expanse of the Comédie before creaking in all directions ringing their bells at every stop – which start at 5 a.m. (audible from my bed, along with a mysterious owl hooting minutes earlier). What hasn't changed is the labyrinth of narrow streets and limestone walls of L'Ecusson, the medieval heart of the city that sprawls uphill from the Comédie.
Along the way are gourmet shops like Le Diamant Noir selling exquisite handmade chocolates, brocante / antique shops and casual, open-air restaurants to snack on delicious petits plats. One evening my host Georges, an old friend, led me back into the Ecusson for a vernissage at the MO.CO. Panacée, a vast contemporary art centre converted from the royal medical school. Designed to encourage and promote young talent, the exhibition opening produced a strikingly assorted crowd.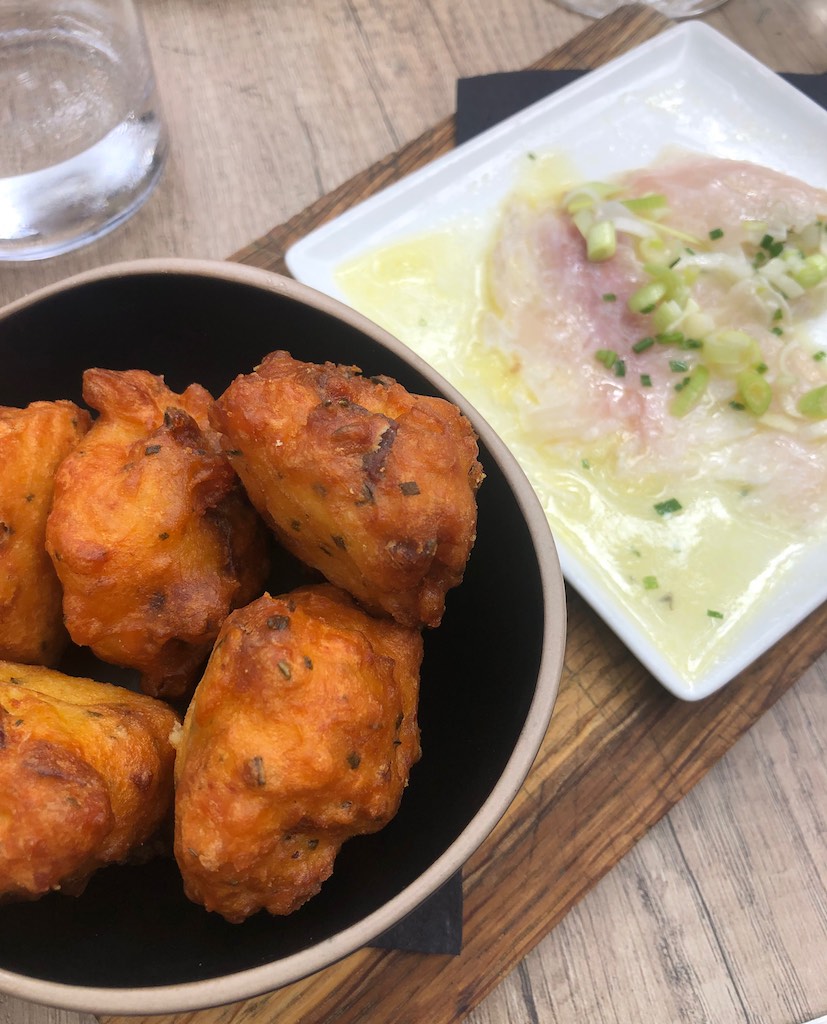 Les Arceaux – architecture and fresh food
Another place I loved rediscovering was Les Arceaux, a spectacular 19th century aqueduct composed of no fewer than 236 arches. This was near the flat I once shared with a fellow student. Our bohemian abode was special, as we entered it via a staircase in a turret. And in the absence of a proper bathroom, we rigged up a shower on the terrace overlooking the garden. This was approved by our genteel landlady who lived nearby. The only problem was the downstairs neighbours who didn't appreciate our animated evening gatherings and would knock loudly on their ceiling with a broom.
One evening on this recent visit Georges took me past Les Arceaux and the iconic Chateau d'Eau for an apéro at the magnificent Hotel Richer de Belleval – a member of the prestigious Relais et Chateaux group. Here vaulted ceilings and walls displayed diverse murals from the 16th, 17th and 21st centuries. A lot of art sponsorship goes on – admirably so. In contrast, although the local wine was very palatable, the paltry olives weren't – strange!
Les Arceaux also hosts a twice-weekly food market to which I naturally gravitated. What a luscious display of Occitan produce – even at this tail end of the summer. And of course here the olives were superb, as was some duck saucisson that I still can't bring myself to finish.
South to Sète
While living in Montpellier I often went swimming at the beaches of Palavas and Carnon, but never visited Sète. So this time, as an old Parisian friend was now installed there, I took a train south to the coast. This, France's biggest Mediterranean fishing port, has been called the 'Venice of the Languedoc' – that southwestern region of Occitanie nudging the Spanish border. There are canals, yes, though no way can Sète match up to Venice (see my post here). As my visit was long past the tuna-fishing season of early summer, the huge tuna trawlers were moored in the port – an impressive sight.
To compensate for missing the morning fish auction, my friend took me around the covered market to salivate over its piscine cornucopia. Outside in the side-streets, the array of shellfish and fish continued in other shapes and cooked forms at relaxed little restaurants. And when we sat down for – what else? – an apéro, it took little time for me to order a plate of Bouzigues oysters from the nearby Thau lagoon. Rather salty but they hit the spot. And within minutes of sitting down, a handful of friends of this friend materialised at our table – an example of the easy-going, sociable life down there in the sunshine.
On to art – and cicadas
Sète, like Montpellier, has a lively cultural calendar and over the years lured numerous creative residents, notably Soulages. But towering over them all is Montpellier's grande dame of art – or rather sculpture – Germaine Richier (1902-59). My visit coincided with an enlightening chronological exhibition of her work at the exceptional Musée Fabre. Arresting and varied, the pieces included her delicate Cigale (cicada) which she poses beside in this unusual portrait by Brassai below. Ten years ago the sculpture was auctioned at Christie's for $197,000, well over double its estimate. A winner!
When I leave Montpellier I'm left with the high-pitched buzzing of this insect – emitting the sound of summer, of applause for Richier, and in this case for the entire Hérault- the blissful department of Occitanie.